M-x recipes
Made with Emacs Org Mode, recipes imported with org-chef. Download these recipes: Recipes PDF, Recipes Booklet, Org Source. You can print the booklet double sided with long edge binding, then fold in half and staple in the middle. Here is what the completed booklet looks like: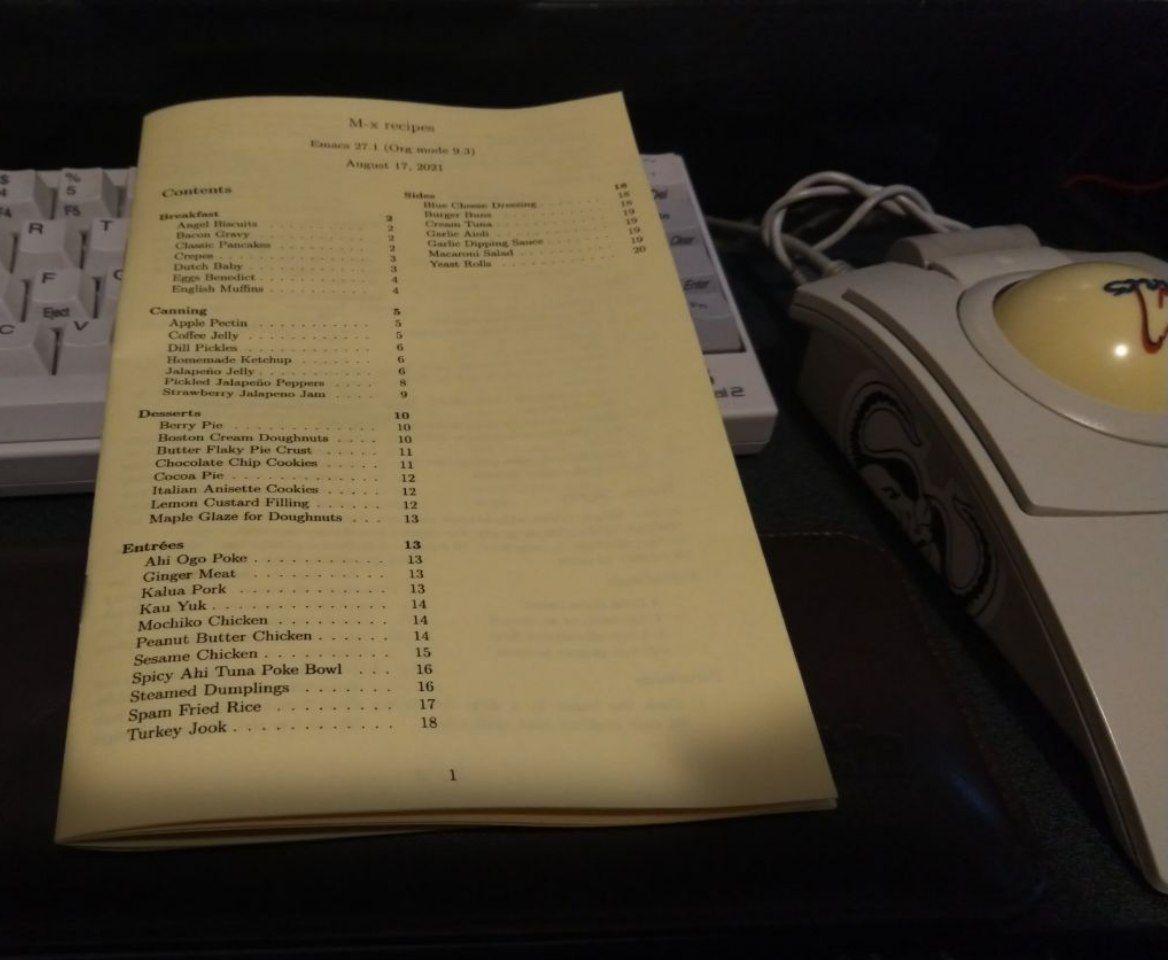 source: https://www.joshuaweissman.com/post/fermented-ginger-beer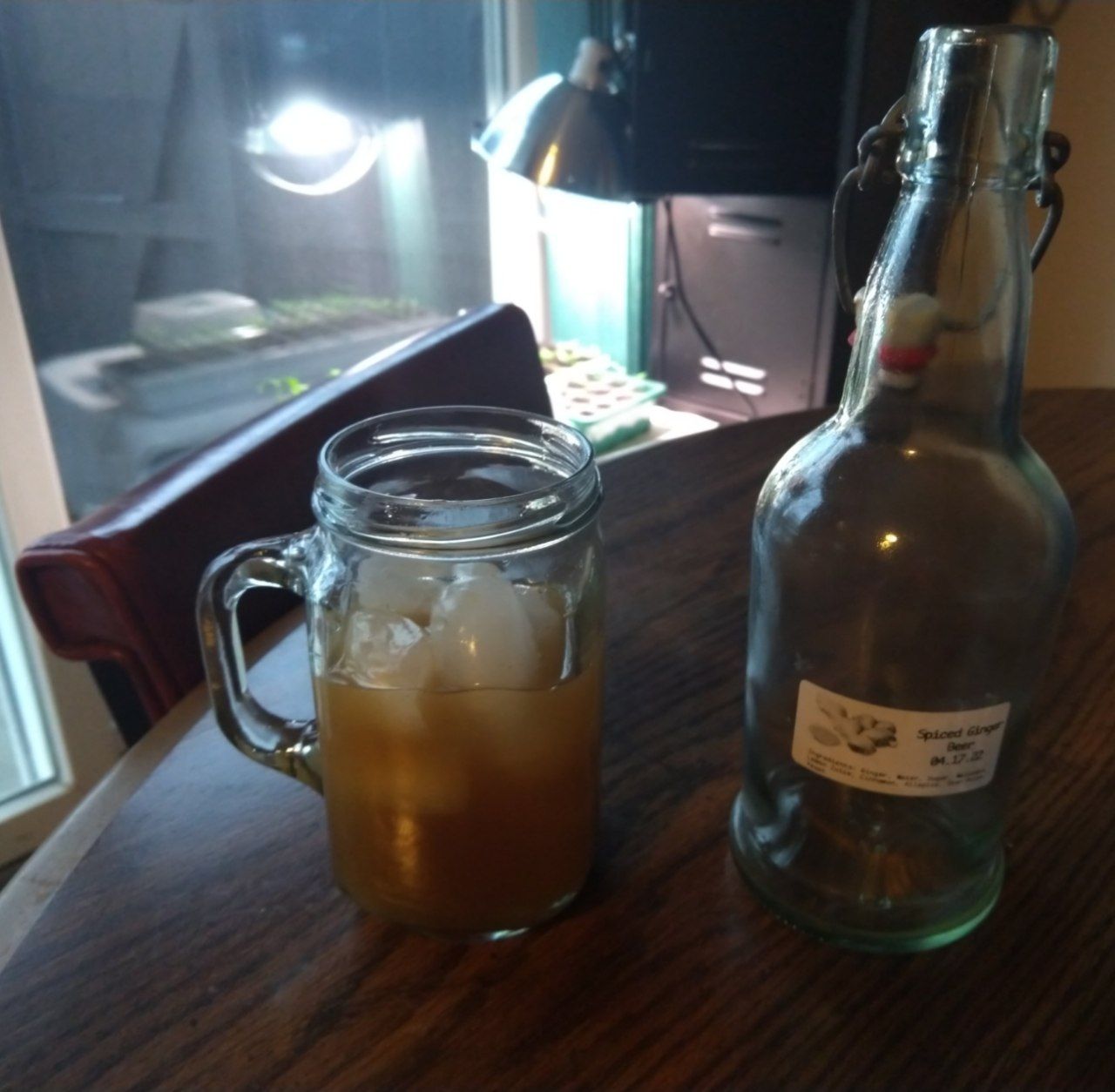 2 quarts filtered water
1 cup sugar
1/4 cup grated ginger
1/2 cup ginger bug, or 1/4 tsp champaign yeast
Juice of 3 lemons
Boil 2 quarts of water with ginger and sugar, then simmer for 5-8 minutes. Let cool to room temperature.
Strain through mesh strainer or cheese cloth, press out juices.
Add ginger bug or champaign yeast and lemon juice. Transfer to flip top bottles with 2 inches of head room.
Let sit at room temperature to carbonate, I usually go 1-2 days. Burp the bottles daily to make sure the pressure doesn't build up too high. Refrigerate once it is carbonated.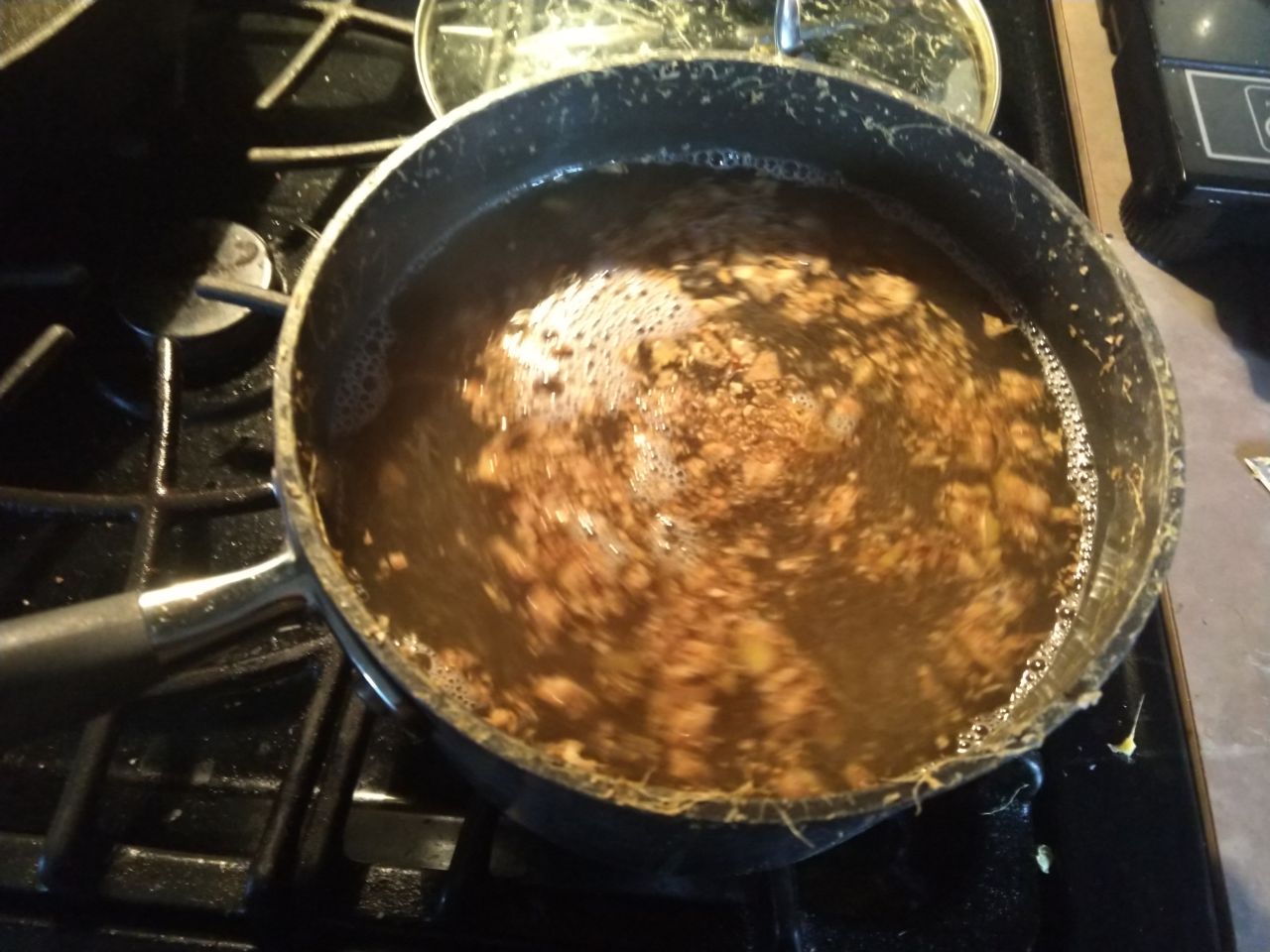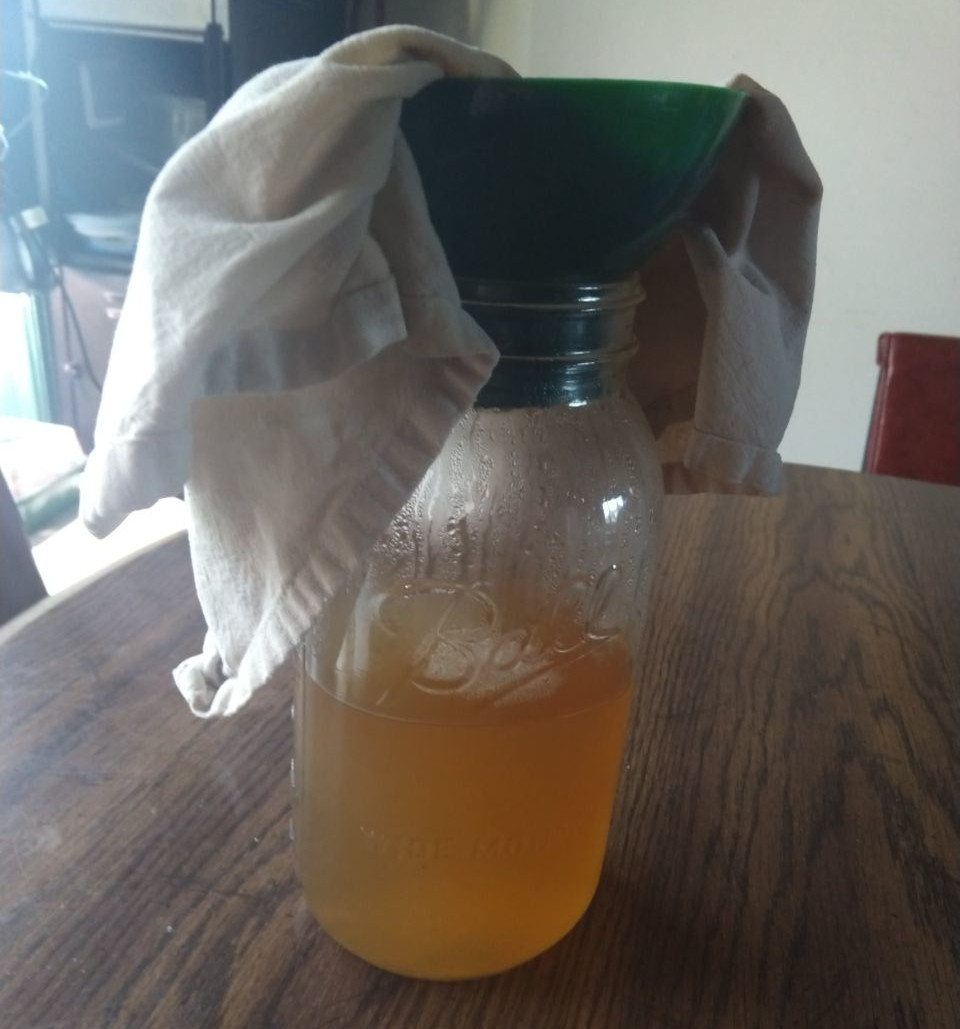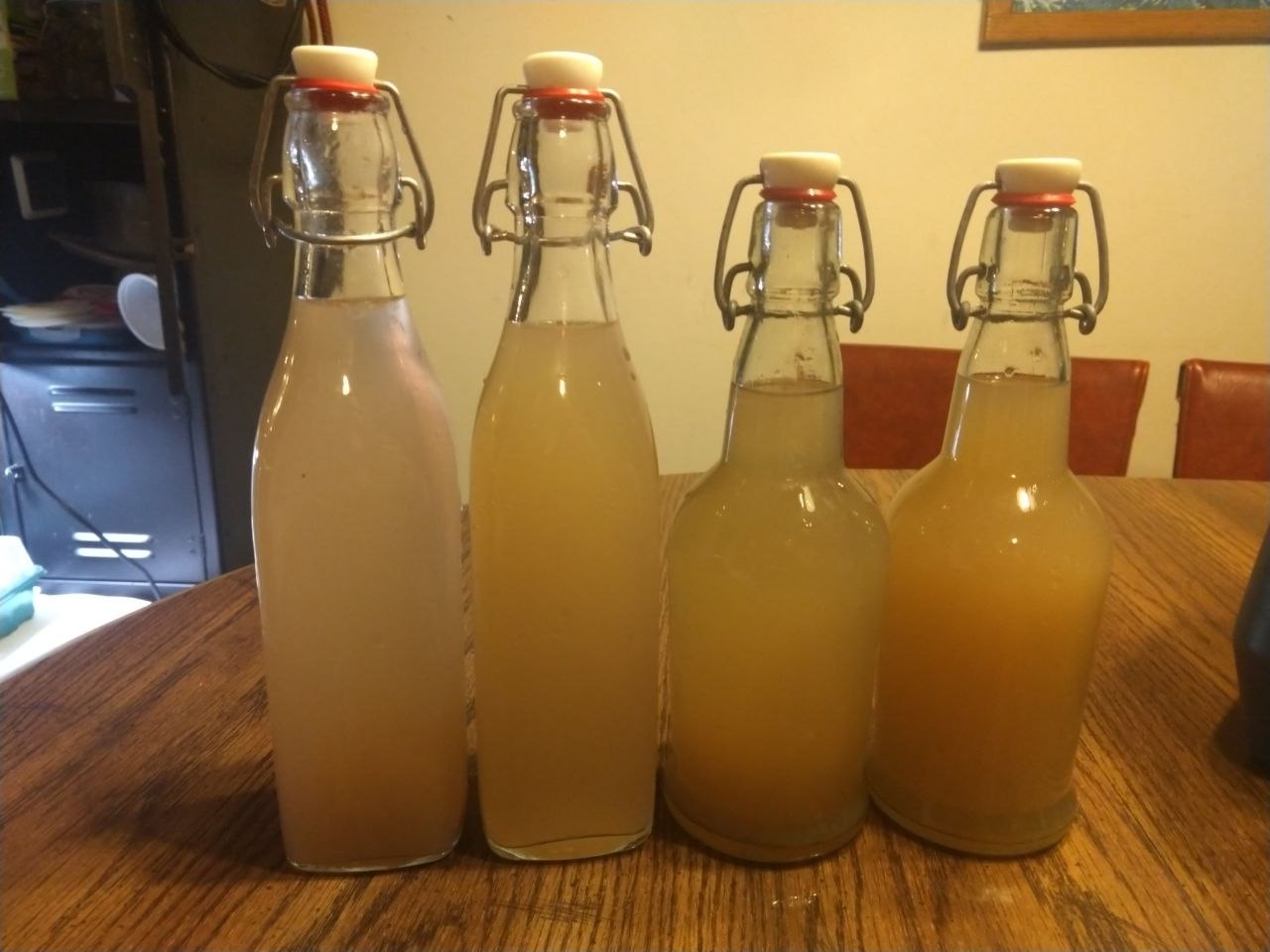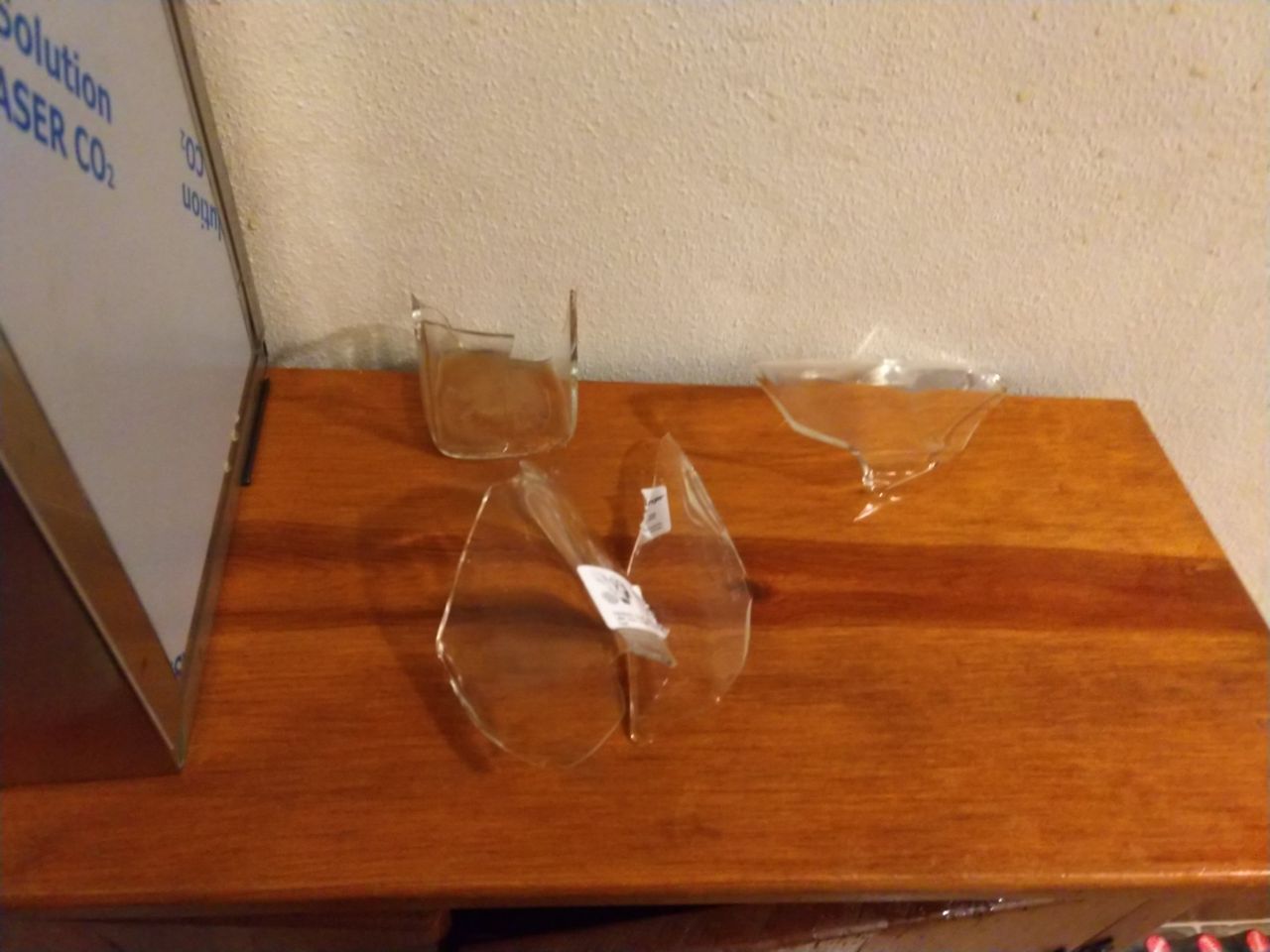 Back to top
source: https://www.howsweeteats.com/2016/11/homemade-pear-cider/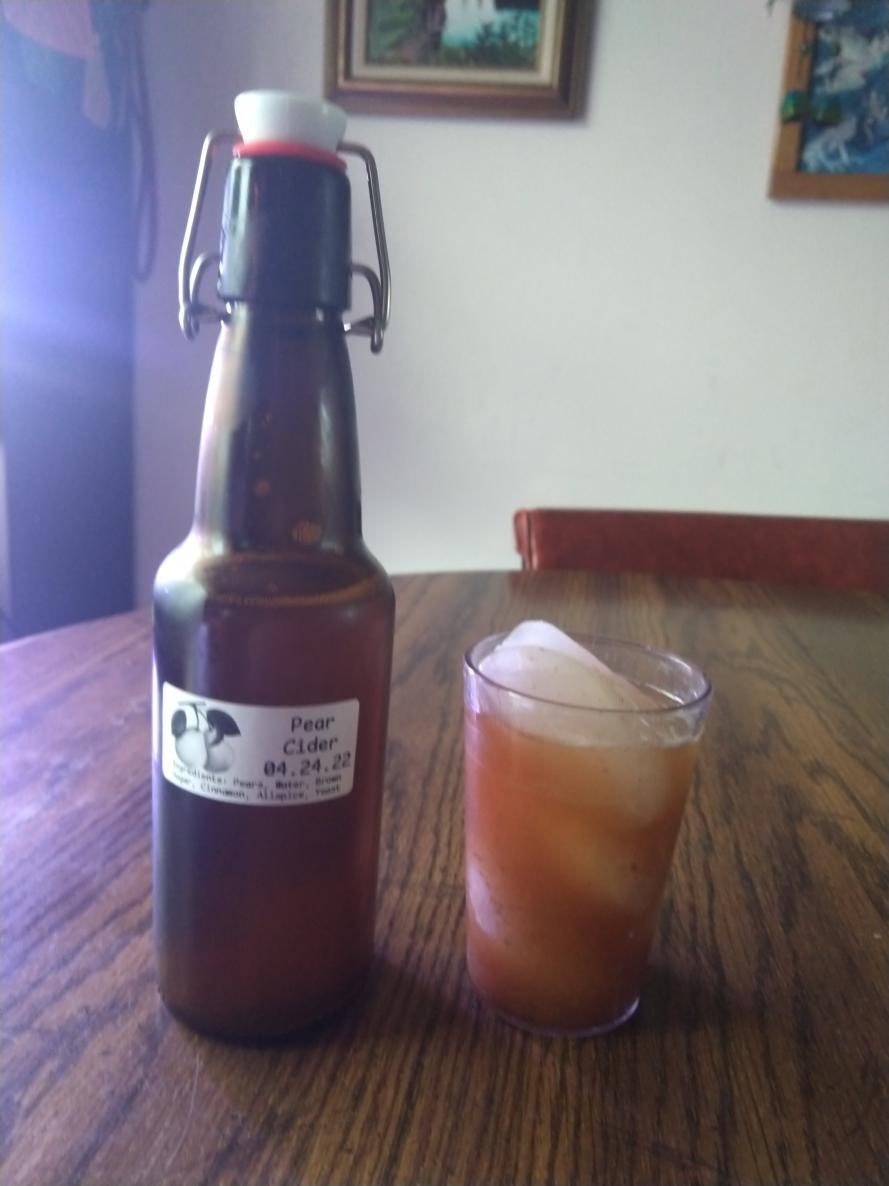 10 whole pears cut in half, seeds and stems removed
1/2 cup brown sugar
1 tablespoon cinnamon
Water
Combine ingredients in a stock pot, fill water ~2 inches above pears. Bring to a boil and simmer for an hour, then mash the pears. Cover pot and simmer for another 2 hours
Cool mixture and strain through fine mesh.
To carbonate: Mix in ~1/8 tsp champaign yeast to room temperature cider, then bottle in flip top bottles. Leave for a day or two, burp daily. Refrigerate to stop fermentation.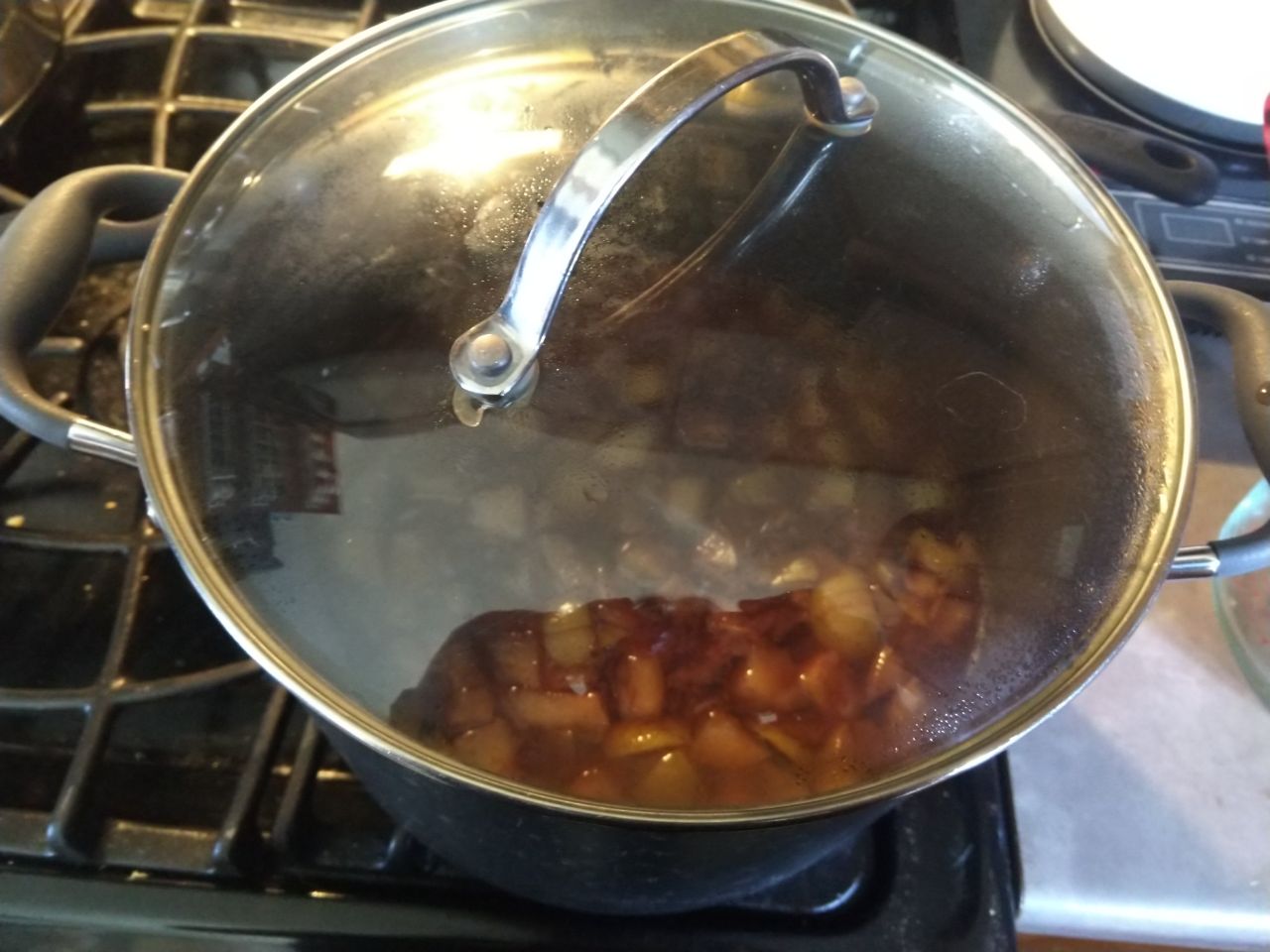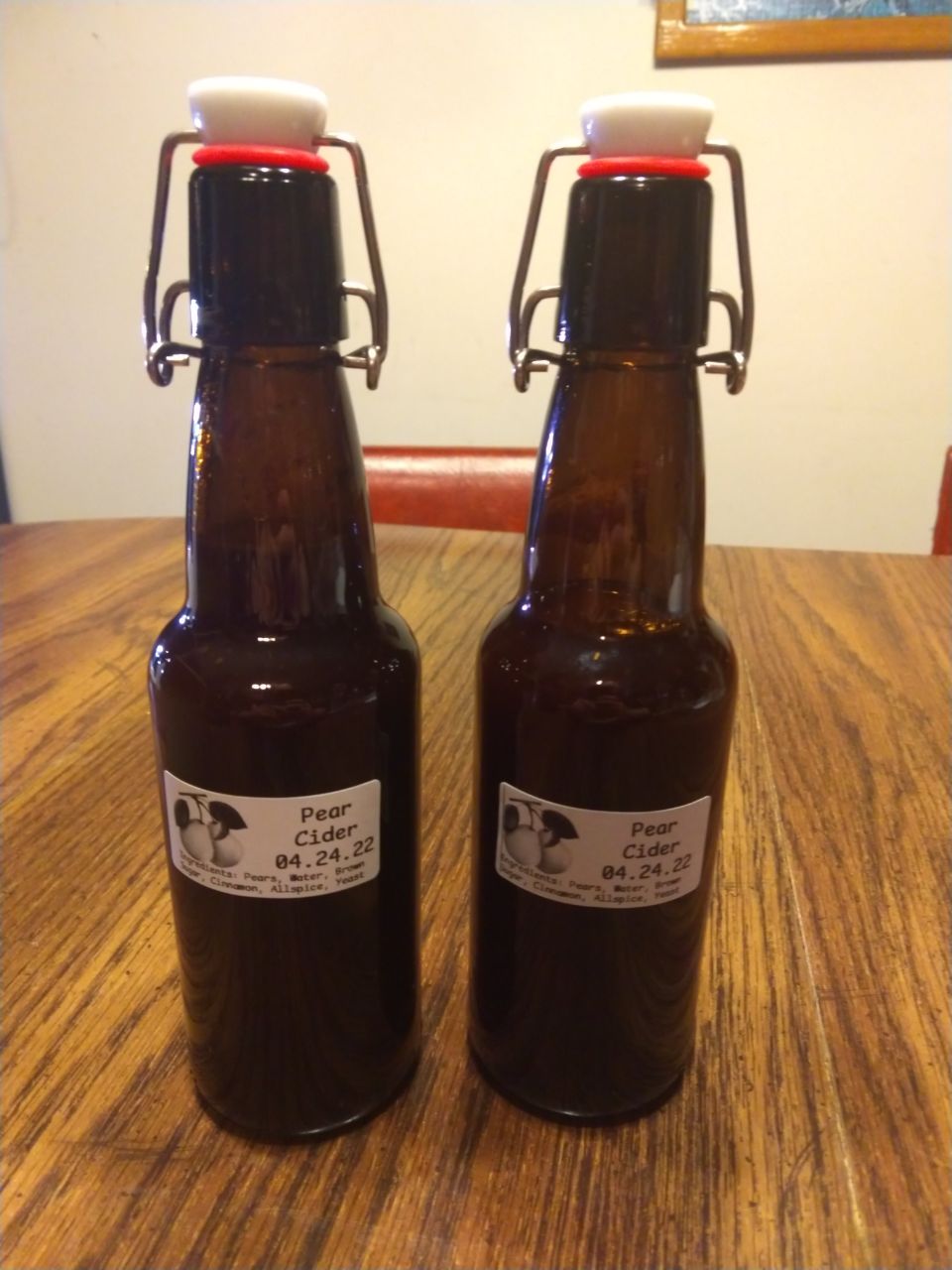 Back to top
source: https://www.youtube.com/watch?v=VdZ4C4gAYto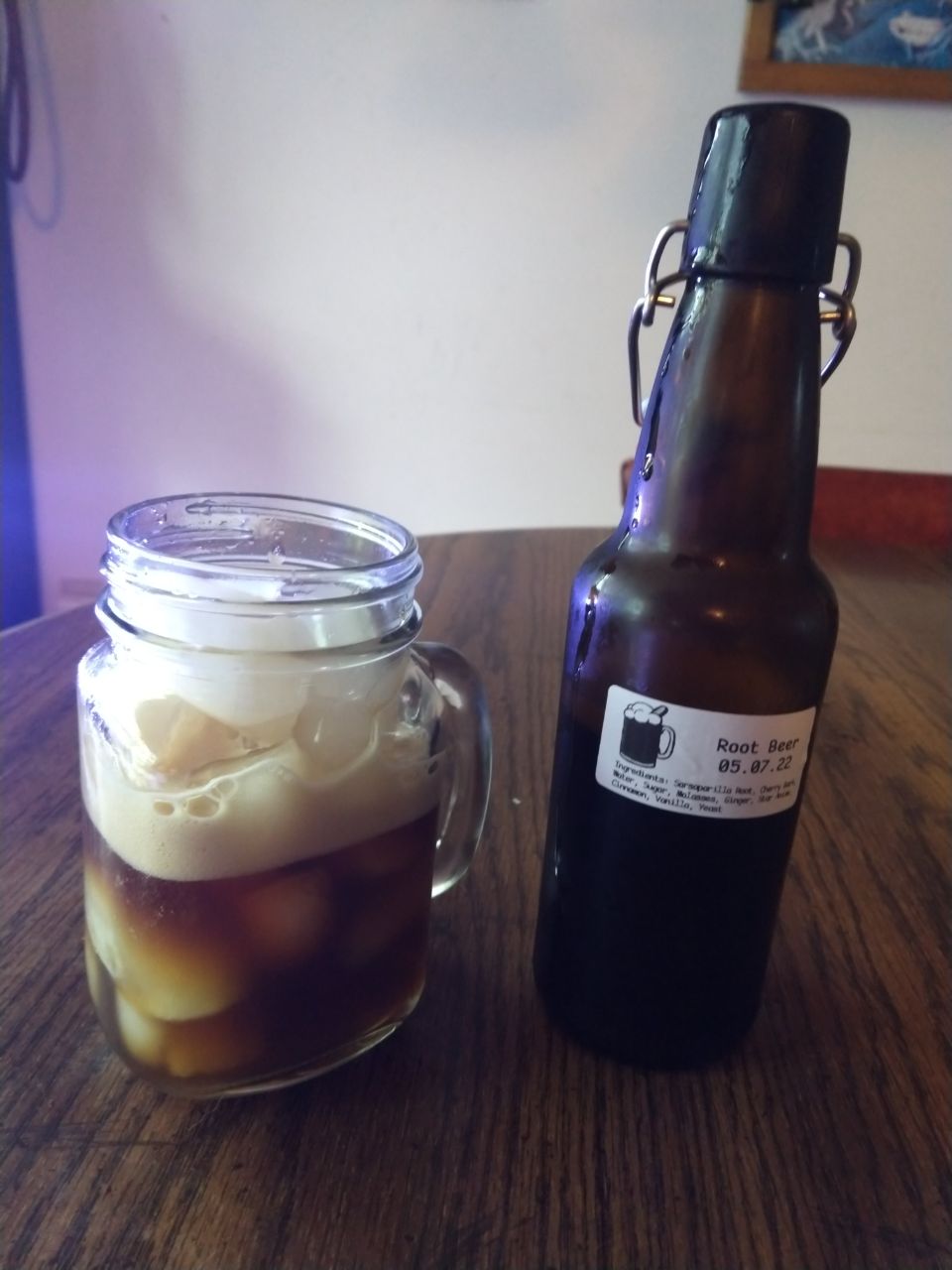 1L water
35g fresh ginger
5g cinnamon stick
20g dried sassafras root bark
10g dried sarsaparilla root
10g dried liquorice root, or a few star anise
7g dried cherry bark
1/2 tsp salt
2 cups brown sugar
1/2 cup lactose (optional)
15 mL (1 Tbsp) vanilla extract
Boil water with ginger and cinnamon for 2-3 minutes.
Remove from heat and add roots and bark, cover and steep for 15 minutes.
Strain out solids through mesh and run through coffee filter.
Bring to simmer in pot and dissolve in sugars.
Let cool and add vanilla extract.
Mix syrup with 3 parts soda water, or with 3 parts water and 1/4 tsp champaign yeast to carbonate.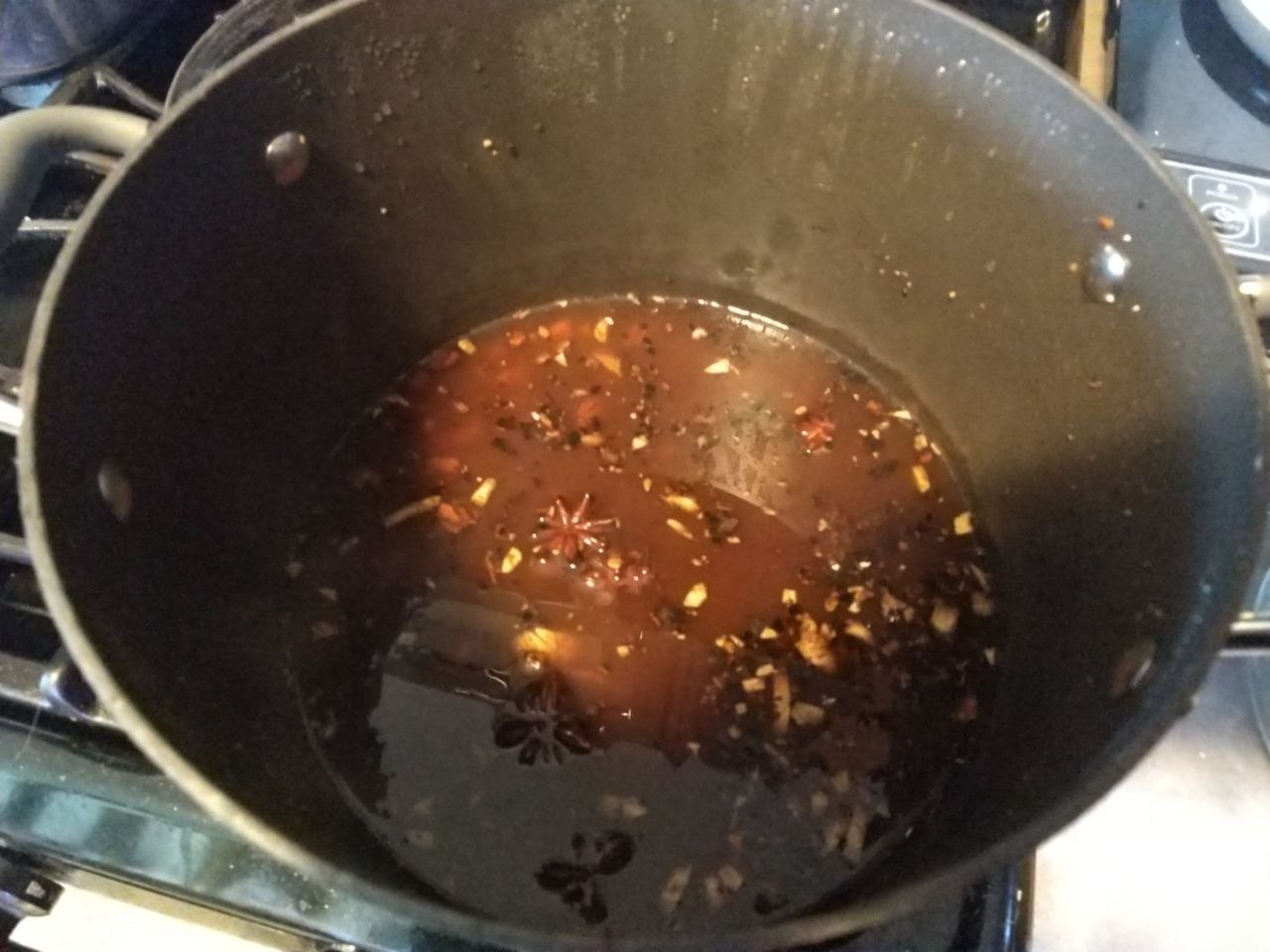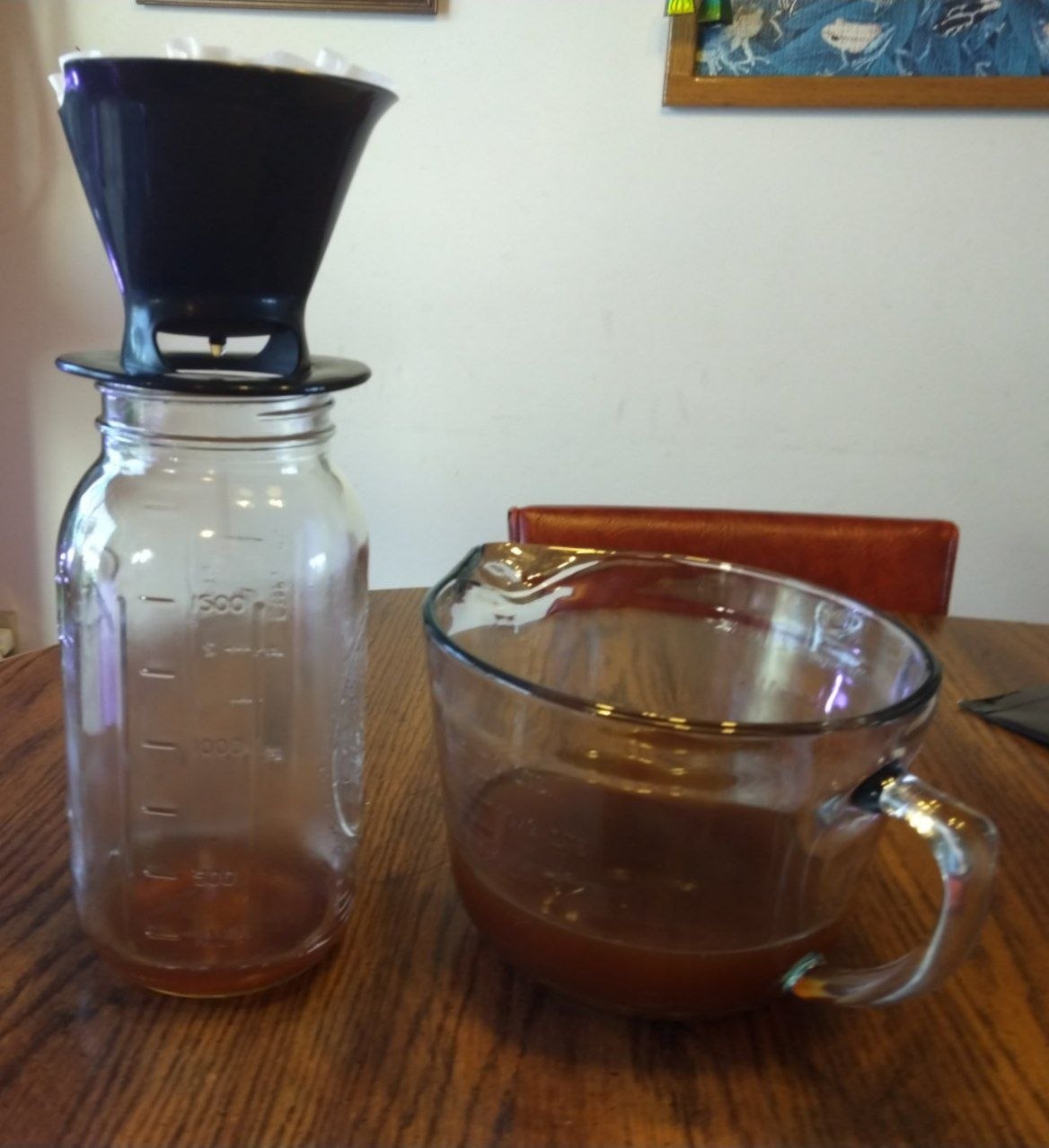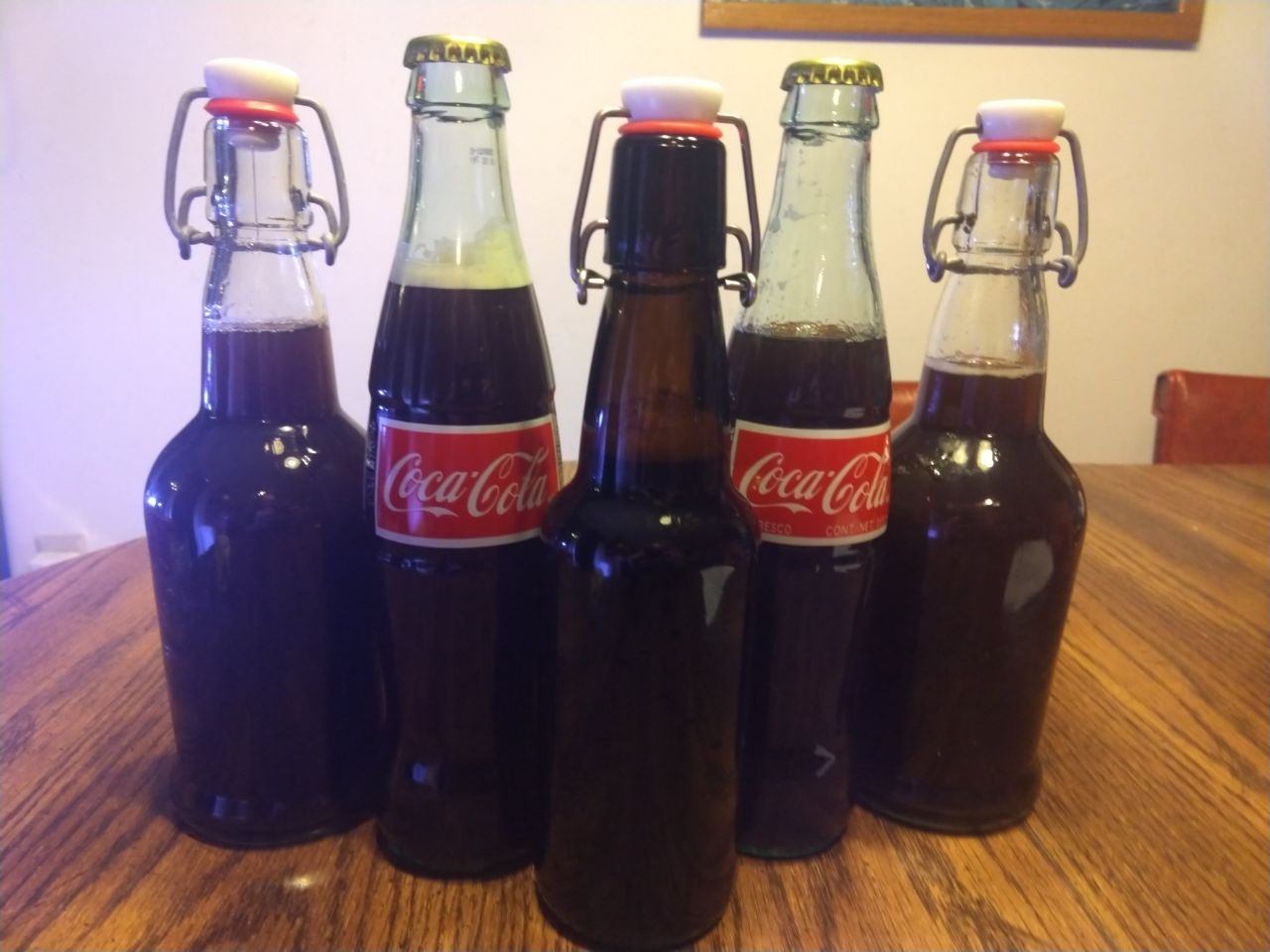 Back to top
Created: 2022-10-23 Sun 22:38